STI: Market Outlook - Methodology
Your Data Building Blocks for Identifying Consumer Demand and Supply Gaps
The consumer demand and supply data for STI: Market Outlook is derived for annual retail sales and expenditures from the following three major sources of information:
U.S. Bureau of Labor Statistics' Consumer Expenditure Survey (CE). Demand data is derived from this source.

U.S. Census Bureau's Census of Retail Trade (CRT) reports. The annual and monthly reports contribute to Market Outlook's supply data.

U.S. Census Bureau's Economic Census. Supply data is also derived from this source, which provides an even more detailed view than the CRT reports.
STI: Market Outlook delivers nearly 300 market supply and demand variables at four levels of geography: block group, tract, county, and state. The variables include the following: current year data, recent historical demand data, and supporting demographic data.
Consumer Demand
Consumer Demand for 2009 - by 31 leading retail segments
Consumer Demand for 2008 - by 31 leading retail segments
Consumer Demand for 2007 - by 31 leading retail segments
Consumer Demand for 2009 - by 40 major product lines
Consumer Demand for 2008 - by 40 major product lines
Consumer Demand for 2007 - by 40 major product lines

Market Supply
Market Supply for 2009 - by 31 leading retail segments
Market Supply for 2009 - by 40 major product lines

Supporting Demographics
Population estimate
Household estimate
Population in household estimate
Group quarters estimate
Workplace estimate
Workplace employees estimate
STI: Events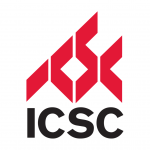 ICSC 2018 Research Connections
Oct 28-31, 2018
Los Angeles, CA
---

Mark your calendars for the coming:
STI: PopStats Research Conference
Apr 8-10, 2019
Ft. Worth, TX
---

ICSC RECon 2019
May 19-22, 2019
Las Vegas, NV
---