STI: PopStats - Research Conference General Agenda
March 21 - 23, 2018
The following is the final agenda for the STI: PopStats Research Conference and User Forum - 2018. All events will take place in the Stephen F. Austin Ballroom (2nd floor), unless otherwise indicated. You may also check with the day planner located in the lobby. Please note that topics and times are subject to change without notice.
As in previous years, this year's agenda will be comprised of four major initiatives or series. With each series focused on a major theme
Research - The research series is a compilation of discussions and demonstrations by major retailers and developers of what they are doing at the home office or in the field to better understand their markets from a research perspective.
Methodology - By far the most popular series last year was methodology. Here we reveal the intricacies of our methodology in developing the STI product line. This is not an infomercial! But, rather a detailed discussion of what makes our technology 'tick'. We believe the more the end-user understands the technology and it's assumptions the better they are prepared in using it.
Technique - The technique series looks at specific research techniques. Techniques can range from the mathematical (indexing) to the practical (GIS).
Management - The management series focuses on issues that affect the role of the research manager and tools he can use that will help his department flourish.
The following is the final agenda for the STI: PopStats Research Conference and User Forum - 2018.
* * *
Listed below is a general time schedule of the conference.
Tuesday - March 20, 2018
6:00 - 8:00pm Pickup conference materials - Main Lobby (look for the STI: PopStats Banner)
Wednesday - March 21, 2018
7:00 - 8:30am Buffet Breakfast


8:30 - 9:00am Welcome and Opening Comments, Lesley Newman & Robert Welch, Synergos Technologies, Inc (STI)


9:00 - 10:00am Beyond the Headlines: Myths vs. Reality in Omnichannel Retail,
Melina Cordero | Americas Head of Retail Research, CBRE

Retail headlines have been focused on closures, bankruptcies and the "death" of the store . However, the reality behind these headlines is often more nuanced than the "doom and gloom" titles suggest. Join us as we address the most common misconceptions seen across the industry, specifically related to how the rise of e-commerce is impacting the growth and evolution of brick-and-mortar retail.


10:00 - 10:30am Morning Break (Beverage service/Light snack)


10:30 - 11:30am Know Your Lane and Stay In It,
Lacy Beasley | President, Retail Strategies

"Let's talk about the difference between the Public Sector and the Private Sector. Should Municipalities get involved with retail real estate? Municipal Government Private Sector is about perception. Retail Real Estate Private Sector is about results. So why do so many municipalities get involved in the retail real estate industry and what is their place in the process? This session will explore the differences in the two and how data is used to bring them together."


11:30 - 1:00pm Lunch and Networking


1:00 - 2:00pm The Promise of Machine Learning/Deep Learning in Retail Analytics,
Mark E. Zygmontowicz | SVP-Business Development, Tango

The ever changing/evolving manner by which the customer interacts with the store and ecommerce channel for retail is rapidly changing the way that companies are approaching analytics for store locations and customer acquisition.

Examples of this are found in articles every week. Such as:


A recent Wall Street Journal article detailed how Kroger's data scientists are exploring ways to leverage data throughout the customer lifecycle. Apps, for example, are being tested to offer suggestions based on whether the customer eats meat or needs help finding recipes for chicken.
Amazon and Google especially have laid foundations for voice commerce to take off this year. "Voice enabled commerce (and other AI tools) have the potential to disrupt and disintermediate retail and manufacturing as we know it," he said. "This technology will change how consumers interact with brands and retailers."
Amazon has earned a patent for a technology scheme described as "blended reality systems and methods," which could potentially be used to create a virtual reality-enabled mirror that would allow customers to try on different virtual outfits in their own homes, according to GeekWire, which first reported on the publication of the patent.


New modeling techniques such as ML/DL are a must, to keep pace with the changes in consumer shopping patterns and their use of alternative shopping channels. Machine Learning/Deep Learning can consume massive amounts of data such as transaction histories and demographic data, to tease out relationships. Old linear methods cannot capture the deep patterns of changing consumer patronage that occur regularly in the market place, and certainly manual re-calibration of models every 3 years is untenable anymore.


2:00 - 3:00pm The Changing Role of the Retail Store in a "Post-Apocalyptic" World,
Curt Newsome | Real Estate Research & Strategy Manager, Recreational Equipment, Inc (REI) & Bill McKeogh | Principal Consultant-Applied Analytics & Marketing Services, Pitney Bowes

While the so-called "Retail Apocalypse" was a bit over-hyped in the mainstream media in 2017, there is definitely a large scale shift occurring with the role of the brick and mortar retail store. Stores can no longer be assessed solely on the transactional revenue they contribute as they are now also expected to act not only as showrooms, but also fulfillment hubs, return centers and even billboards. This session will outline highlights of this evolutionary process, as well as identify some of the impacts this transition is having on the workflow of the analyst who now has to assess new impacts while still guiding the site selection and sales forecasting process.


3:00 - 3:30pm Afternoon Break (Beverage service/Light snack)


3:30 - 4:30 pm A Technologist's Perspective on Retail Automation,
Josh Winters | Director of Product and Data Science, IdealSpot

Geospatial data emerges from a constant firehose of interactions between businesses, consumers, environments, machines, goods, and social networks. As the advent of powerful machine learning algorithms opens unprecedented insight into the health and structure of local markets, one cannot help but think that prior generations would envy our ability to discover fundamental market patterns and previously hidden opportunities that are now in plain sight. Using geospatial data to develop market intelligence requires significant technical knowledge. However, we can imagine a future where intelligent tools, services, and products autonomously unlock the full value of geospatial data across a broad range of business situations.

IdealSpot uses this vision of insight-oriented market intelligence to guide product development. Over the last three years, the company has been collecting, collating, modeling, and productizing geospatial datasets for commercial real estate and retail ecosystems across the US. We've brought to market interactive mapping platforms, self-service reporting tools, and multiple proprietary data sets including a new source of geolocated demand data originating in search engine and social media behavior. In this session we will share lessons we have learned for developing powerful products with geospatial information.


4:30 - 5:00 pm Closing Remarks for the Day,
Robert Welch | President, STI


6:30 - 7:30pm "Reception (Open Bar),"


7:30 - 10:00pm "Thank You Celebration Dinner (Menu service),"


---
Thursday - March 22, 2018
7:00 - 8:30am Buffet Breakfast


8:30 - 9:00am Top Growth Markets for 2018,
Robert Welch, STI

This annual presentation highlights those market areas that have shown strong growth in the past two years. Mr. Welch will also relate this annual review to previous Top Growth Market presentations as well as a brief economic overview of the top 5 markets.


9:00 - 10:00am "Beauty Data is Only Skin Deep",
Mark Shaffer | Director-Real Estate Market Research, Ulta

How well do you really know your data? How well do you really understand the landscape of the marketplace and how it impacts your relationship? Sometime our biases can simply get in the way of what is actually occurring. In this session, we'll talk about perceptions and how it may not always align with reality.


10:00 - 10:30am Morning Break (Beverage service/Light snack)


10:30 - 11:30am Weathering the Storms: GIS Solutions for Walgreens Disaster Recovery,
Ben Farster | Sr. Manager-Enterprise Location Intelligence, Walgreens

The hurricane season of 2017 was one of the most disastrous in recent memory. The role of Walgreens' Enterprise Location Intelligence team in disaster planning and response has progressed over the last several years. Beginning with hurricane Harvey, the team was able to provide mobile mapping solutions to team members on the ground within hours. Publicly accessible weather feeds, flood gauges, and live traffic reports were integrated to provide insight to response teams. Simple workflows were built to allow security teams to manage the allocation of resources to impacted assets and patients. The use of real time GIS technology transformed data into an instantly understood visual that was crucial in operating our impacted store locations.


11:30 - 1:00pm Lunch and Networking


1:00 - 2:00pm What Opening/Closing Data Says About the Life-Cycle of a Store, a Business, and a Trade-Area,
Chris Hathaway | Division President, AggData

At the start of 2018, record numbers of store closures are already being met with thousands of new openings. This makes up-to-date and accurate locational data more imperative than ever in today's real-estate analysis. Often times, these analyses only take into consideration the retail locations that currently exist, ignoring past and future projections. AggData has developed the ability to completely understand the timeline of locations, by analyzing where stores have been, where they are and where they are going. This enables us to tell the full story for life-cycles of locations, pertaining to tracking a single store, a struggling chain, or a growing market. AggData is changing the landscape for real estate analysis by providing accurate historical, current and future locational data, which is the backbone to understanding today's ever-changing market.


2:00 - 3:00pm Real Estate Site Characteristics: Do the Best Sites Always Produce the Best Results?,
John Fox | Real Estate Manager, National Vision, Inc.

Everyone, from real estate brokers to developers to retailers, has their own ideas and opinions about what factors make for a good retail site. In this presentation, we will take an unbiased and objective look at a variety of real site characteristics across a national retail chain's locations and examine how these characteristics are influencing sales performance and profitability with some surprising results that challenge the conventional wisdom.


3:00 - 3:30pm Afternoon Break (Beverage service/Light snack)


3:30 - 4:30pm Mobile Location Data 3 Years In: What we have learned,
Andy Moncla | COO, BI Spatial, LLC

Over the last few years B I Spatial has completed tens of thousands of GPS-based mobile data analyses, from competitor insight to cross shopping and from trade areas to tourism. The uses for and the quality of mobile data keep getting better. Andy Moncla, COO of BI Spatial, will share several case studies of how his clients have taken advantage of mobile location data to gain an analytic advantage.


4:30 - 5:00pm Requests for Enhancements, Robert Welch, STI

In this session we encourage brainstorming from the audience to see what enhancements or new products they would like to see STI strive for.


5:00 - ??:00pm "Out-on-the-Town"


---
Friday - March 23, 2018
7:00 - 8:30am Buffet Breakfast


8:30 - 10:30am STI: PopStats in Action,
Robert Welch | President, STI

This session, presented in the past three years by Robert Welch, will delve into many of the unique datasets included in PopStats. This year the presentation will concentrate on understanding the economic forces that can impact a retail trade area. We will demonstrate how to compare and contrast trade areas and the implications that those positive and negative forces may have on a trade area's performance. Some of the economic variables being discussed will be local area gross domestic product, unemployment, housing prices, and market vitality. Furthermore, how to create new insights into trade areas by using basic PopStats' variables already available but used in creative and different ways.


10:30 - 11:00am Morning Break (Beverage service/Light snack)


11:00 - 12:00am STI: PopStats Data Methodologies,
Robert Welch, STI

This topic continues the tradition of revealing the basic methodologies in developing STI: PopStats. As mentioned earlier, this is not an infomercial! But, rather a detailed discussion of what makes our technology 'tick.' We believe the more the end-user understands the technology and its assumptions the better they will be able to use it. If you are coming to the conference to evaluate PopStats, this is absolutely a must-see session!


11:00 - 12:00am STI: PopStats Data Methodologies, Robert Welch, STI

Continued from earlier.


12:00 - 12:??pm Closing Remarks,


STI: Events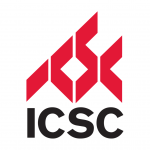 ICSC 2017 Research Connections
Oct. 28-30, 2017
Toronto, Canada
---

Mark your calendars for the coming:
STI: PopStats Research Conference
Mar 21-23, 2018
Austin, TX
---

ICSC RECon 2018
May 20-23, 2018
Las Vegas, NV
---