STI: PopStats - Research Conference Final Agenda
March 27 - 29, 2017
The following is the final agenda for the STI: PopStats Research Conference and User Forum - 2017. All events will take place at the Marriott Renaisance Arboretum (Glass Oaks Ballroom). unless otherwise indicated. You may also check with the day planner located in the lobby. Please note that topics and times are subject to change without notice.
As in previous years, this year's agenda will be comprised of four major initiatives or series. With each series focused on a major theme
Research - The research series is a compilation of discussions and demonstrations by major retailers and developers of what they are doing at the home office or in the field to better understand their markets from a research perspective.
Methodology - By far the most popular series last year was methodology. Here we reveal the intricacies of our methodology in developing the STI product line. This is not an infomercial! But, rather a detailed discussion of what makes our technology 'tick'. We believe the more the end-user understands the technology and it's assumptions the better they are prepared in using it.
Technique - The technique series looks at specific research techniques. Techniques can range from the mathematical (indexing) to the practical (GIS).
Management - The management series focuses on issues that affect the role of the research manager and tools he can use that will help his department flourish.
The following is the final agenda for the STI: PopStats Research Conference and User Forum - 2017.
* * *
Listed below is a general time schedule of the conference.
Sunday - March 26, 2017
6:00 - 8:00pm Pickup conference materials - Main Lobby (look for the STI: PopStats Banner)
Monday - March 27, 2017
7:00 - 8:30am Buffet Breakfast


8:30 - 9:00am "Welcome and Opening Comments"
–Lesley Newman &amp Robert Welch, Synergos Technologies, Inc (STI)


9:00 - 10:00am In Search of Data at CVS
– Jenice Tom, CVS

How do you estimate sales potential when you have no supporting data and demographics is just not enough? This problem plagues many researchers and is no stranger to CVS. For example, in terms of merchandising, how do you identify those stores that should receive greater attention for Passover / Hanukkah than others? Perhaps, isolate the time period and use sales data to identify whether there is a significant difference in sales. Adjoin that dataset with information from Pew Research, Association of Religion Data Archives, and Homeland Security. This presentation will list ingenious ways to use a wide variety of data sets to act as proxies for understanding sales potential, merchandising strategies and other common research dilemmas as it relates to supporting data


10:00 - 10:30am Morning Break (Beverage service/Light snack)


10:30 - 11:30am New Alternatives for Measuring Competitor Performance
– Hartwell Hooper, Trade Area Systems

Short of hiring a group of Russian hackers, it can be nearly impossible to come up with reliable estimates for competitor store performance. In this presentation, Hartwell Hooper will discuss some recent data innovations that can help you understand how well your competitors are performing, and how your stores compare. We'll go over current developments in credit card and other 3rd party data to learn how they can be applied to Real Estate site analysis and competitive intelligence.


11:30 - 1:00pm Lunch and Networking


1:00 - 2:00pm Real Estate's Contribution to the Due Diligence Process in Merger in Acquistions
– Brian Quinn, Director of Market Planning, Tractor Supply

When companies begin the evaluation process for an acquisition, there are many considerations - financial, operations, legal, marketing, real estate - to name a few. In early 2016, Tractor Supply Company (TSC) began an evaluation of a brick and mortar concept that would complement our existing business and immediately increase our store count for a concept that we started nearly three years prior.

As one part of a comprehensive due diligence effort, real estate research developed an analysis plan that included demographic, competitive, market potential, and spatial positioning relative to our existing stores. This presentation will take you through the basic analysis development as well as the data sources that were integrated to generate the final solution. It will also cover some of the governmental requirements (specifically related to market competitiveness) that were requested at the end of the due diligence phase. We'll also discuss about market opportunity rankings, and the tools used for setting realistic strategies and expectations.

Tractor Supply Company (TSC) operates more than 1,600 stores in 49 states supplying the lifestyle needs of recreational farmers and ranchers with multiple brands in a variety of categories. Stores are typically located in town's outlying major metropolitan markets and in rural communities. The Company offers the following comprehensive selection of merchandise: (1) equine, livestock, pet and small animal products, including items necessary for their health, care, growth and containment; (2) hardware, truck, towing and tool products; (3) seasonal products, including heating, lawn and garden items, power equipment, gifts and toys; (4) work/recreational clothing and footwear; and (5) maintenance products for agricultural and rural use.


2:00 - 3:00 pm The Many "Flavors" and Uses of Big Data
– Catherine Manzo, StreetLight

Big Data has become a buzzword in retail and real estate. But what does that term really mean, and how can Big Data actually be used to understand real-world travel patterns? Catherine Manzo, StreetLight Data's Senior Director of Channel Sales, will introduce attendees to the different types of Big Data from mobile devices that are useful for real estate and retail applications: Navigation-GPS data, ad-based GPS data, location-based services data, and cellular data. She will explain why these types of data are different and how each "flavor" of Big Data is created. Catherine will also highlight the technical characteristics that make these different types of data useful for different types of analyses. Her presentation will conclude with a discussion of real-world case studies for each type of data - and her advice for evaluating whether using Big Data for a project actually makes sense.


3:00 - 3:30pm Afternoon Break (Beverage service/Light snack)


3:30 - 4:30 pm Model Thinking with Examples From an Omnichannel Marketplace
– Paige Stover, Forum Analytics, a CBRE Company

As data and data science grow in popularity, critical thinking about data and modeling becomes even more important to making successful decisions. In this session we'll discuss various assumptions and potential pitfalls of models and other types of analytics. As part of our discussion we'll look at a hot topic in retail right now, cross channel consumers. We'll examine different ways to understand consumers' channel switching behaviors and address the various data shortages and blind spots in these types of analyses.


6:00 - 7:00pm "Reception (Open Bar),"


7:00 - 10:00pm "Thank You Celebration Dinner (Menu service),"


---
Tuesday - March 28, 2017
7:00 - 8:30am Buffet Breakfast


8:30 - 9:00am "Top Growth Markets for 2017"
– Robert Welch, President, STI

This annual presentation highlights those market areas that have shown strong growth in the past two years. Mr. Welch will also relate this annual review to previous Top Growth Market presentations and compare and contrast those markets.


9:00 - 10:00am How Massive Mobile Data is Powering Retail Predictive Analytics
– David L. Huntoon, Managing Partner, Intalytics

The availability (or lack thereof) of known customer data can play a significant role in determining the robustness of the predictive analytics that can be developed and deployed to solve for real estate and marketing-focused business questions. In what has been the most impactful emergence of meaningful data since segmentation systems were first introduced, Massive Mobile Data is beginning to level the playing field for retail and restaurant operators that lack customer data and/or are looking to supplement existing datasets for new insights. Dave Huntoon, the President and co-founder of Intalytics, will share a number of use cases illustrating how retail and restaurant clients are leveraging this data. In addition, Dave will provide context surrounding the Massive Mobile Data landscape, highlighting both the strengths and weaknesses that researchers should be mindful of from an application perspective.


10:00 - 10:30am Morning Break (Beverage service/Light snack)


10:30 - 11:30am Research, Analysis, and GIS Beyond Site Selection and Real Estate
– Rich Babson, Academy

Rich will discuss how he has taken the tools typically used in Real Estate analysis and applied them to other departments throughout the organization. He will discuss how he has applied demographics, lifestyle segmentation, economic, locational and geographic metrics to maximize unit and company profitability, by sharing his data and analysis with departments including: Merchandising, Pricing, Logistics/Distribution, Advertising, Marketing, Store Design, Human Resources, and for a wide range of topics discussed by Academy's Executive Committee and Board of Directors.


11:30 - 1:00pm Lunch and Networking


1:00 - 2:00pm From Guts to Glory - the Evolution of Market and Site Analysis at Northern Tool &amp Equipment
– David Drymon, Northern Tool

Long a catalog and web-based purveyor of tools, machinery and specialty products for the DIYer and farmer along with construction and contractor businesses large and small, Northern Tool &amp Equipment began operating stores in 1981 with the company's founding. Local commercial real estate reps and brokers provided individual market insights and guided location decisions in those early days along with a heavy dose of the company's street smarts, gut instinct and entrepreneurial risk.

As the need to open stores at a quicker pace and grow outside its early regional footprints arose, the company began experimenting with various GIS and demographic data system to add a sense of speed to the decision-making process and provide relativity to the new markets and sites. These systems improved the speed of data delivery but did not add much to the accuracy of projecting sales for new stores. At the same time, data delivery became more cumbersome and time consuming over time as more and more data was loaded into systems in an attempt to increase learning.

Fast forward to today - NTE has taken its site and market analysis functions to the cloud. At present, systems are up and running. There is no more reliance on the speed of a desktop computer's C:\ drive and painstaking queries of our SAS data warehouse to answer site/market analysis questions. Questions that took days, maybe even a week to answer, are now forwarded to decision makers in a matter of hours or half days.

New systems are quick and nimble while being available from any robust web connection making fieldwork much more meaningful in real time.

Are the sales forecasts any more accurate? Stay tuned.


2:00 - 3:00pm To Be Announced
– Kyle Day, STI

To Be Announced


3:00 - 3:30pm Afternoon Break (Beverage service/Light snack)


3:30 - 4:30pm "PopStats in Action"
– Robert Welch, President, STI

This session, presented in the past two years by Robert Welch, will delve into many of the unique datasets included in PopStats. This year the presentation will concentrate on understanding the economic forces that can impact a retail trade area. We will demonstrate how to compare and contrast trade areas and the implications that those positive and negative forces may have on a trade area's performance. Some of the economic variables being discussed will be local area gross domestic product, unemployment, housing prices, and market vitality. Furthermore, how to create new insights into trade areas by using basic PopStats' variables already available but used in creative and different ways. Finally, an introduction to a new collection of data referred to as the Preferred Market Datasets.


5:00 - ??:00pm "Out-on-the-Town"


---
Wednesday - March 29, 2017
7:00 - 8:30am Buffet Breakfast


8:30 - 10:00am "STI: PopStats Data Methodologies"
– Robert Welch, President, STI

This topic continues the tradition of revealing the basic methodologies in developing STI: PopStats. As mentioned earlier, this is not an infomercial! But, rather a detailed discussion of what makes our technology 'tick.' We believe the more the end-user understands the technology and its assumptions the better they will be able to use it. If you are coming to the conference to evaluate PopStats, this is absolutely a must-see session!


10:00 - 10:30am Morning Break (Beverage service/Light snack)


10:30 - 12:00am "STI: LandScape Data Methodologies"
– Robert Welch, President, STI

Continued from earlier.


12:00 - 12:??pm Closing Remarks,


STI: Events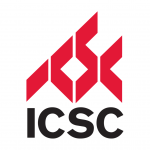 ICSC 2017 Research Connections
Oct. 28-30, 2017
Toronto, Canada
---

Mark your calendars for the coming:
STI: PopStats Research Conference
Mar 21-23, 2018
Austin, TX
---

ICSC RECon 2018
May 20-23, 2018
Las Vegas, NV
---