STI: PopStats - Research Conference General Agenda
April 8 - 10, 2019
The following is the final agenda for the STI: PopStats Research Conference and User Forum - 2019. All events will take place in the Omni International, Fort Worth Ballroom (2nd floor), unless otherwise indicated. You may also check with the day planner located in the lobby. Please note that topics and times are subject to change without notice.
As in previous years, this year's agenda will be comprised of four major initiatives or series. With each series focused on a major theme
Research - The research series is a compilation of discussions and demonstrations by major retailers and developers of what they are doing at the home office or in the field to better understand their markets from a research perspective.
Methodology - By far the most popular series last year was methodology. Here we reveal the intricacies of our methodology in developing the STI product line. This is not an infomercial! But, rather a detailed discussion of what makes our technology 'tick'. We believe the more the end-user understands the technology and it's assumptions the better they are prepared in using it.
Technique - The technique series looks at specific research techniques. Techniques can range from the mathematical (indexing) to the practical (GIS).
Management - The management series focuses on issues that affect the role of the research manager and tools he can use that will help his department flourish.
The following is the final agenda for the STI: PopStats Research Conference and User Forum - 2019.
* * *
Listed below is a general time schedule of the conference.
Sunday - April 7, 2019
6:00 - 8:00pm Pickup conference materials - Main Lobby (look for the STI: PopStats Banner)
Monday - April 8, 2019
7:00 - 8:30am Buffet Breakfast


8:30 - 9:00am Welcome and Opening Comments, Lesley Newman & Robert Welch, Synergos Technologies, Inc (STI)


9:00 - 10:00am State of the U.S. Mall Industry - 2019,
Clay Hallman | Director of Real Estate Research, Simon Properties

These days, there is much speculation and conjecture around the current state and future prospects of the U.S. mall industry. While it is true that the industry is going through a time of transition, the story is not as bleak as the rhetoric often portrays. In this discussion, I will examine the current state of the mall industry, how we got where we are now, what the future may look like, and what mall owners are doing to take advantage of these changes and position themselves for the long-run.


10:00 - 10:30am Morning Break (Beverage service/Light snack)


10:30 - 11:30am How Will Opportunity Zones Change CRE Investment?,
Lacy Beasley | President, Retail Strategies

Buried in the tax reform bill that was signed into law December 2017 is a new place-based economic development program that could eventually lead to billions in investment in certain designated communities. The program offers a series of tax incentives to investors who deploy capital gains into "Opportunity Zones" - certain historically low-income Census designated by governors that comprise about 10% of all U.S. Census tracts overall. This session will cover a high level overview of Opportunity Zones and some predictions on how this could impact retail real estate investment.


11:30 - 1:00pm Lunch and Networking


1:00 - 2:00pm TBA,
Charlesie Russell | VP Store Development, L'Oreal and Vishyam Jobanputra | Finance Director, L'Oreal

To Be Announced


2:00 - 3:00pm TBA,
Jason Claunch | President, Catalyst Commercial

To Be Announced


3:00 - 3:30pm Afternoon Break (Beverage service/Light snack)


3:30 - 4:30 pm Creating and Prioritizing Trade Zones in the U.S. Marketplace,
Kiril Traykov | Sr. Manager, Strategy & Analytics, Levi Strauss & Co.

Even though the USA is a vast country, when it comes to apparel, consumption is heavily concentrated in urban areas. In fact, we found that consumers living in just 10% of the land buy 68% of the pants. In order to capture and optimize this spend, Levi Strauss & Co looked to create a Key Cities strategy with specific market plans to align to the consumer profile in each. We used Sitewise to help us delineate the boundaries of our algorithmically-derived Trade Zones and then identify the populations living there. By mapping our entire network of stores, wholesale points of sale, competitors, and shopping centers, we are able to steer the business with localized understanding of the prevailing conditions and make better-informed real estate decisions.


4:30 - 5:00 pm Closing Remarks for the Day,
Robert Welch | President, STI


6:30 - 7:30pm "Reception (Open Bar),"


7:30 - 10:00pm "Thank You Celebration Dinner (Menu service),"


---
Tuesday - April 9, 2019
Breakout Sessions - 3 Tracks
PopStats
7:00 - 8:30am Buffet Breakfast


8:30 - 9:00am Top Growth Markets for 2019,
Robert Welch, STI

This annual presentation highlights those market areas that have shown strong growth in the past two years. Mr. Welch will also relate this annual review to previous Top Growth Market presentations as well as a brief economic overview of the top 5 markets.


9:00 - 10:00am Demographic Clarity for Business,
Chris Porter | Chief Demographer, John Burns RE

Highlighting findings from the research behind the book Big Shifts Ahead: Demographic Clarity for Businesses, Author and Demographer Chris Porter will share an insightful framework that makes demographic trends easier to understand, quantify, and anticipate. He will address how these trends have shaped societal behavior and translate the implications for the retail and real estate industry. His analysis of demographics will give business leaders a better perspective and competitive advantage when reacting to unanticipated events that shift prevailing trends.


10:00 - 10:30am Morning Break (Beverage service/Light snack)


10:30 - 11:30am Measuring Change in Neighborhoods - Using GIS and Demographics to Quantify Rejuvenation,
David Spawn | Director of Research Marketing, Brixmor and Hartwell Hooper | Vice President of Client Success, Trade Area Systems

How do you quantify change in community shopping center trade areas? Aside from pulling Zillow listings and driving every prospect through the trade area, what tools and resources exist to do the heavy lifting for you? In this presentation, David Spawn of Brixmor and Hartwell Hooper of Trade Area Systems, will describe the creation of Brixmor's Neighborhood Rejuvenation Index, a custom tool Brixmor uses to market its properties in up-and-coming neighborhoods.


11:30 - 1:00pm Lunch and Networking


1:00 - 2:00pm TBA,
Gabe Harris | Sr Real Estate Manager, One Medical

To Be Announced


2:00 - 3:00pm Thinking Outside the Circle: Drive-time Analytics,
Robert Salazar | Sr. Director Market Strategy & Analytics Team, Lifetime Fitness

Life Time, is a privately held corporation, committed to championing a healthy and happy life for its members through a portfolio of unparalleled athletic lifestyle resorts that go beyond fitness to encompass the entire spectrum of daily life. Their analytics team will discuss how moving beyond ring studies to drive time analytics have yielded valuable information in understanding their customers and the neighborhoods their clubs service.


3:00 - 3:30pm Afternoon Break (Beverage service/Light snack)


3:30 - 4:30pm TBA,
TBA

To Be Announced


4:30 - 5:00pm Requests for Enhancements, Robert Welch, STI

In this session we encourage brainstorming from the audience to see what enhancements or new products they would like to see STI strive for.


5:00 - ??:00pm "Out-on-the-Town"


---
Wednesday - April 10, 2019
7:00 - 8:30am Buffet Breakfast


8:30 - 10:30am STI: Product Family in Action,
Robert Welch | President, STI

Various forms of this presentation have been presented in the past 4 years by Robert Welch. This year we highlight many of the unique datasets included in not only PopStats, but other STI: Products.


10:30 - 11:00am Morning Break (Beverage service/Light snack)


11:00 - 12:00am STI: PopStats Data Methodologies,
Robert Welch, STI

This topic continues the tradition of revealing the basic methodologies in developing STI: PopStats. As mentioned earlier, this is not an infomercial! But, rather a detailed discussion of what makes our technology 'tick.' We believe the more the end-user understands the technology and its assumptions the better they will be able to use it. If you are coming to the conference to evaluate PopStats, this is absolutely a must-see session!


12:00 - 12:??pm Closing Remarks,


STI: Events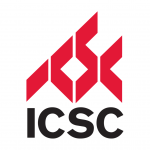 ICSC 2018 Research Connections
Oct 28-31, 2018
Los Angeles, CA
---

Mark your calendars for the coming:
STI: PopStats Research Conference
Apr 8-10, 2019
Ft. Worth, TX
---

ICSC RECon 2019
May 19-22, 2019
Las Vegas, NV
---