STI: PopStats - Research Conference Accommodations
April 8-10, 2019
The annual STI: PopStats Research Conference and User Forum will be held at the Omni Hotel located in Fort Worth, Texas. The hotel is located in downtown Fort Worth at Houston and 12th Street, across the street from the internationally famous Water Gardens."
STI has arranged for a preferred conference rate of $199.00+taxes. The block discount ends March 8, 2019. Please arrange for your accommodations early before the reserved block of rooms sells out.
You will be provided with the hotel reservation link after your conference registration.
STI: Events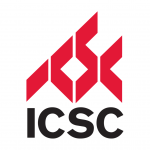 ICSC 2018 Research Connections
Oct 28-31, 2018
Los Angeles, CA
---

Mark your calendars for the coming:
STI: PopStats Research Conference
Apr 8-10, 2019
Ft. Worth, TX
---

ICSC RECon 2019
May 19-22, 2019
Las Vegas, NV
---