2017 PopStats Research Conference Announcement
March 27-29, 2017
We have tried to keep registration as simple as possible.
Registration includes:
Access to all speaker engagements (March 27 thru 29)
Three Breakfasts, Two Lunches, and One Dinner plus all networking coffee breaks.
Conference materials (bag, notes, promotional items)
Attendee substitutions are allowed at no additional charge
Sorry, no refunds after February 17, 2017
The early registration fee is $625 for current clients of STI (a current client is a company that has purchased STI products within the past two years). Registration after March 3, 2017 will be $725. Registration fees for vendors, resellers, or companies who do not currently own STI products is $1095 and $1,195 after March 3, 2017.
New this year, by popular demand, save even more! Now companies that wish to send multiple employees may register 4 people for the cost of only 3 registrations. Sorry, the buy 3 promotion ends March 3, 2017.
You may register two ways:
For Clients click

| | |
| --- | --- |
| Single Registration | Buy 3 Get 1 Free Promotion |



For Non-Clients click

| | |
| --- | --- |
| Single Registration | Buy 3 Get 1 Free Promotion |
Remember to fill in the attendee name(s) field (you will see this field on part three of this registration process) if the name is different from the name on the credit card.
For registration by mail, print this form and mail with payment (check only) to the indicated address.

After we have received your payment (by credit card or by check) we will send you a confirmation of your registration. Important, you are not registered until you have received a confirmation from us. We reserve the right to refuse a registration for any reason.
You will be provided with the hotel reservation link after your conference registration. Please note, You are responsible for making your own hotel reservations. Click here for a description of the Renaissance Hotel.
if you would like to register a spouse or companion for the "Thank You Celebration Dinner", being held Wednesday evening, the fee is $75.00.
STI: Events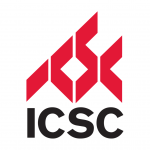 ICSC 2017 Research Connections
Oct. 28-30, 2017
Toronto, Canada
---

Mark your calendars for the coming:
STI: PopStats Research Conference
Mar 21-23, 2018
Austin, TX
---

ICSC RECon 2018
May 20-23, 2018
Las Vegas, NV
---