STI: PopStats™ - Deliverables
In our many years of experience we have found that most researchers request the same group of variables for use in their analysis. So we made a decision early on to sell our data in predefined bundles. This allows us to keep our production costs low and pass the savings on to our clients. Bottom line, our clients get more data and more value for their research dollars.
Due to the volume of data being sold in each bundle, we designed a unique program that archives and retrieves data based on a series of user prompts. The program is MS Windows-based and requires only a CD-ROM drive. There is no installation procedure for the program, because it is entirely self-contained.
Geographies
The data in all STI products is keyed to U.S .Census 2000 geographies. If you use geographies based on U.S. Census data prior to 2000, you will need to update those geographies as well. Synergos Technologies Inc. offers those geographies in MapInfo® format at a very reasonable rate. Geographies for ESRI® products can be obtained for free directly from ESRI®.
Variable List (or Database Fields)
The following variable list outlines the current deliverables with the purchase of STI: PopStats™ data. As mentioned previously, the data is provided in a proprietary format that includes a data extraction tool, which can access the data at several unique levels of geography (e.g. Census Block Group, Tract, and County). Important: This list is subject to change without prior notification.
Key
FIPS
General Information
Area Land
Area Water
Longitude
Latitude
____________________________________________

Population
Population Estimate
Quarterly Historicals
Growth Stability Indicator
Expected Value Indicator
Diversity Indicator
Ethnic Dominance Indicator

Transient Population (Puerto Rico not included)
Quarterly Historicals
Seasonal Population (Puerto Rico not included)
Quarterly Historicals

Components of Change (past 12 mths w/o GQ)
Births (past 12 mths)
Deaths (past 12 mths)
Migration (past 12 mths)

Sex
Sex Males
Sex Females

Race
Includes Hispanic Ethnic Group
Eth White
Eth Black
Eth Asian
Eth Other
Hispanic Ethnic Group shown separately
Eth White
Eth Black
Eth Asian
Eth Hispanic
Eth Other

Ancestry (Puerto Rico not included)
American
Native American (Indian/Eskimo)
Hawaiian/Pacific Islander
Mexican
Puerto Rican
Cuban
Dominican
Central American
South American
Other Hispanic
Chinese
Japanese
Korean
South Central Asian (e.g. Indian)
South East Asian (e.g. Vietnamese)
Other Asian
British
Dutch
French
German
Italian
Polish
Scandinavian
Scotch_Irish
Other European (e.g. Greek/Russian)
Middle Eastern
Other
Unclassified
Language
Total Population Age 5 and above
Speak only English
Spanish or Spanish Creole
European/Indo-European
French or French Creole
Italian
Portuguese or Portuguese Creole
German
Yiddish or Hebrew
Other Slavic languages
Other Indic languages
Other Indo-European languages
Asian/Pacific
Chinese
Japanese
Korean
Vietnamese
Other Asian languages
Tagalog and Other Pacific languages
Other Languages
Arabic
Other and unspecified languages

Age
Male
Age Male - Median
Age Male - Average
Aggregate Age Male - Average
Age Male Under 5 years
Age Male Under 1 year
Age Male 1 year
Age Male 2 year
Age Male 3 year
Age Male 4 year
Age Male 5 to 14 years
Age Male 5 year
Age Male 6 year
Age Male 7 year
Age Male 8 year
Age Male 9 year
Age Male 10 year
Age Male 11 year
Age Male 12 year
Age Male 13 year
Age Male 14 to 18 years
Age Male 14 year
Age Male 15 year
Age Male 16 year
Age Male 17 year
Age Male 18 to 22 years
Age Male 18 year
Age Male 19 year
Age Male 20 year
Age Male 21 year
Age Male 22 to 25 years
Age Male 25 to 30 years
Age Male 30 to 35 years
Age Male 35 to 40 years
Age Male 40 to 45 years
Age Male 45 to 50 years
Age Male 50 to 55 years
Age Male 55 to 60 years
Age Male 60 to 65 years
Age Male 65 to 70 years
Age Male 70 to 75 years
Age Male 75 to 80 years
Age Male 80 to 85 years
Age Male 85 years plus
Female
Age Female - Median
Age Female - Average
Aggregate Age Female - Average
Age Female Under 5 years
Age Female Under 1 year
Age Female 1 year
Age Female 2 year
Age Female 3 year
Age Female 4 year
Age Female 5 to 14 years
Age Female 5 year
Age Female 6 year
Age Female 7 year
Age Female 8 year
Age Female 9 year
Age Female 10 year
Age Female 11 year
Age Female 12 year
Age Female 13 year
Age Female 14 to 18 years
Age Female 14 year
Age Female 15 year
Age Female 16 year
Age Female 17 year
Age Female 18 to 22 years
Age Female 18 year
Age Female 19 year
Age Female 20 year
Age Female 21 year
Age Female 22 to 25 years
Age Female 25 to 30 years
Age Female 30 to 35 years
Age Female 35 to 40 years
Age Female 40 to 45 years
Age Female 45 to 50 years
Age Female 50 to 55 years
Age Female 55 to 60 years
Age Female 60 to 65 years
Age Female 65 to 70 years
Age Female 70 to 75 years
Age Female 75 to 80 years
Age Female 80 to 85 years
Age Female 85 years plus
Both
Age Median
Age Average
Aggregate Age Average

Education (Age 25+)
Edu Total Educated
Edu Under 9
Edu Some HS
Edu High School
Edu Some College
Edu College - Associates
Edu College - Bachelors
Edu College - Masters
Edu College - Professional
Edu College - Doctorate

Enrollments (Total Population)
Nursery school/preschool
Kindergarten/Elementary School
High School
College/Graduate/Professional school
Not enrolled

Labor Force (Age 16+)
In labor force
In Armed Forces
Civilian
Employed
Unemployed
Not in labor force
Unemployment Rate Est (Census based)
Quarterly Historicals

Workers in Families
Total Families
No workers
1 worker
2 workers
3 or more workers

Total Employment by Industry
Ind Agri Mining Const
Ind Manufacturing
Ind Transportation
Ind Information
Ind Wholesale Retail
Ind Fin Insur Real Estate
Ind Professional Services
Ind Management Services
Ind Admin_Waste Services
Ind Educational services
Ind Entertain services
Ind Other Prof services
Ind Public admin

Total Employment by Occupation
White Collar
Occ Managerial executive
Occ Prof specialty
Occ Healthcare support
Occ Sales
Occ Office Admin
Blue Collar
Occ Protective
Occ Food Preparation Serving
Occ Bldg Maintenance & Cleaning
Occ Personal Care
Occ Farming, Fishing, & Forestry
Occ Construction
Occ Production Transportation

Group Qtrs Est
Group Qtrs Institutionalized Est
Group Qtrs Non-Institutionalized Est
Group Qtrs College Est
Group Qtrs Military Est
Group Qtrs Other Est

Households
Households Est
Quarterly Historicals
Population in HH
Persons per HH
Household Types
Total Households
One Person Households
Family Households
Married Couple
with own children
without own children
Male Householder
with own children
without own children
Female Householder
with own children
without own children
Non-Family Households
Household Size
1 Person HH's
2 Person HH's
3 Person HH's
4 Person HH's
5 Person HH's
6 Person HH's
7+ Person HH's
Vehicles Available per Household
No vehicle
1 vehicle
2 vehicles
3 vehicles
4 vehicles
5 or more vehicles
Aggregate Number of Vehicles

Income ($)
Per Household
Inc Under 10,000
Inc 10,000 to 14,999
Inc 15,000 to 19,999
Inc 20,000 to 24,999
Inc 25,000 to 29,999
Inc 30,000 to 34,999
Inc 35,000 to 39,999
Inc 40,000 to 44,999
Inc 45,000 to 49,999
Inc 50,000 to 54,999
Inc 55,000 to 59,999
Inc 60,000 to 64,999
Inc 65,000 to 69,999
Inc 70,000 to 74,999
Inc 75,000 to 79,999
Inc 80,000 to 84,999
Inc 85,000 to 89,999
Inc 90,000 to 94,999
Inc 95,000 to 99,999
Inc 100,000 to 124,999
Inc 125,000 to 149,999
Inc 150,000 to 174,999
Inc 175,000 to 199,999
Inc 200,000 to 249,999
Inc 250,000 to 499,999
Inc Over 500,000
Median Household Income
Average Household Income
Aggregate Average Household Income
Per Family
Family Inc Under 10,000
Family Inc 10,000 to 14,999
Family Inc 15,000 to 19,999
Family Inc 20,000 to 24,999
Family Inc 25,000 to 29,999
Family Inc 30,000 to 34,999
Family Inc 35,000 to 39,999
Family Inc 40,000 to 44,999
Family Inc 45,000 to 49,999
Family Inc 50,000 to 54,999
Family Inc 55,000 to 59,999
Family Inc 60,000 to 64,999
Family Inc 65,000 to 69,999
Family Inc 70,000 to 74,999
Family Inc 75,000 to 79,999
Family Inc 80,000 to 84,999
Family Inc 85,000 to 89,999
Family Inc 90,000 to 94,999
Family Inc 95,000 to 99,999
Family Inc 100,000 to 124,999
Family Inc 125,000 to 149,999
Family Inc 150,000 to 174,999
Family Inc 175,000 to 199,999
Family Inc 200,000 to 249,999
Family Inc 250,000 to 499,999
Family Inc Over 500,000
Median Family Income
Average Family Income
Aggregate Average Family Income
Per Household - Disposable
Disp Inc Under 10,000
Disp Inc 10,000 to 14,999
Disp Inc 15,000 to 19,999
Disp Inc 20,000 to 24,999
Disp Inc 25,000 to 29,999
Disp Inc 30,000 to 34,999
Disp Inc 35,000 to 39,999
Disp Inc 40,000 to 44,999
Disp Inc 45,000 to 49,999
Disp Inc 50,000 to 54,999
Disp Inc 55,000 to 59,999
Disp Inc 60,000 to 64,999
Disp Inc 65,000 to 69,999
Disp Inc 70,000 to 74,999
Disp Inc 75,000 to 79,999
Disp Inc 80,000 to 84,999
Disp Inc 85,000 to 89,999
Disp Inc 90,000 to 94,999
Disp Inc 95,000 to 99,999
Disp Inc 100,000 to 124,999
Disp Inc 125,000 to 149,999
Disp Inc 150,000 to 174,999
Disp Inc 175,000 to 199,999
Disp Inc 200,000 to 249,999
Disp Inc 250,000 to 499,999
Disp Inc Over 500,000
Median Disp Income
Average Disp Income
Aggregate Average Disp Income
By Household by Age of Householder
Householder under 25 years
Less than $10,000
10,000 to 14,999
15,000 to 19,999
20,000 to 24,999
25,000 to 29,999
30,000 to 34,999
35,000 to 39,999
40,000 to 44,999
45,000 to 49,999
50,000 to 59,999
60,000 to 74,999
75,000 to 99,999
100,000 to 124,999
125,000 to 149,999
150,000 to 199,999
$200,000 or more
Median HH Income
Average HH Income
Aggregate Avg HH Income
Householder 25 to 44 years
Less than $10,000
10,000 to 14,999
15,000 to 19,999
20,000 to 24,999
25,000 to 29,999
30,000 to 34,999
35,000 to 39,999
40,000 to 44,999
45,000 to 49,999
50,000 to 59,999
60,000 to 74,999
75,000 to 99,999
100,000 to 124,999
125,000 to 149,999
150,000 to 199,999
$200,000 or more
Median HH Income
Average HH Income
Aggregate Avg HH Income
Householder 45 to 65 years
Less than $10,000
10,000 to 14,999
15,000 to 19,999
20,000 to 24,999
25,000 to 29,999
30,000 to 34,999
35,000 to 39,999
40,000 to 44,999
45,000 to 49,999
50,000 to 59,999
60,000 to 74,999
75,000 to 99,999
100,000 to 124,999
125,000 to 149,999
150,000 to 199,999
$200,000 or more
Median HH Income
Average HH Income
Aggregate Avg HH Income
Householder 65 and over years
Less than $10,000
10,000 to 14,999
15,000 to 19,999
20,000 to 24,999
25,000 to 29,999
30,000 to 34,999
35,000 to 39,999
40,000 to 44,999
45,000 to 49,999
50,000 to 59,999
60,000 to 74,999
75,000 to 99,999
100,000 to 124,999
125,000 to 149,999
150,000 to 199,999
$200,000 or more
Median HH Income
Average HH Income
Aggregate Avg HH Income
By Household by Race of Householder (race does not include Hispanic)
Householder White
Less than $10,000
10,000 to 14,999
15,000 to 19,999
20,000 to 24,999
25,000 to 29,999
30,000 to 34,999
35,000 to 39,999
40,000 to 44,999
45,000 to 49,999
50,000 to 59,999
60,000 to 74,999
75,000 to 99,999
100,000 to 124,999
125,000 to 149,999
150,000 to 199,999
$200,000 or more
Median HH Income
Average HH Income
Aggregate Avg HH Income
Householder Black
Less than $10,000
10,000 to 14,999
15,000 to 19,999
20,000 to 24,999
25,000 to 29,999
30,000 to 34,999
35,000 to 39,999
40,000 to 44,999
45,000 to 49,999
50,000 to 59,999
60,000 to 74,999
75,000 to 99,999
100,000 to 124,999
125,000 to 149,999
150,000 to 199,999
$200,000 or more
Median HH Income
Average HH Income
Aggregate Avg HH Income
Householder Asian
Less than $10,000
10,000 to 14,999
15,000 to 19,999
20,000 to 24,999
25,000 to 29,999
30,000 to 34,999
35,000 to 39,999
40,000 to 44,999
45,000 to 49,999
50,000 to 59,999
60,000 to 74,999
75,000 to 99,999
100,000 to 124,999
125,000 to 149,999
150,000 to 199,999
$200,000 or more
Median HH Income
Average HH Income
Aggregate Avg HH Income
Householder Other
Less than $10,000
10,000 to 14,999
15,000 to 19,999
20,000 to 24,999
25,000 to 29,999
30,000 to 34,999
35,000 to 39,999
40,000 to 44,999
45,000 to 49,999
50,000 to 59,999
60,000 to 74,999
75,000 to 99,999
100,000 to 124,999
125,000 to 149,999
150,000 to 199,999
$200,000 or more
Median HH Income
Average HH Income
Aggregate Avg HH Income
Householder Hispanic (Ethnic)
Less than $10,000
10,000 to 14,999
15,000 to 19,999
20,000 to 24,999
25,000 to 29,999
30,000 to 34,999
35,000 to 39,999
40,000 to 44,999
45,000 to 49,999
50,000 to 59,999
60,000 to 74,999
75,000 to 99,999
100,000 to 124,999
125,000 to 149,999
150,000 to 199,999
$200,000 or more
Median HH Income
Average HH Income
Aggregate Avg HH Income

Per Capita
Per capita Income
Aggregate per cap income

Wealth ($)
Per Household
$0 and Under
1 to 4,999
5,000 to 9,999
10,000 to 24,999
25,000 to 49,999
50,000 to 99,999
100,000 to 249,999
250,000 to 499,999
Over $500,000
Median Household Wealth
Average Household Wealth
Aggregate Average Household Wealth

Poverty ($)
Per Household
Pov HH in poverty
Pov HH Married
Pov HH Male householder
Pov HH Female householder
Pov HH Non-family
Pov HH Non-family student
Pov HH above poverty

Housing
Vacant Housing
Renter Occupied Housing
Owner Occupied Housing

Home Value (Owner Occupied)
Home Value Under $10k
Home Value 10k to 15k
Home Value 15k to 20k
Home Value 20k to 25k
Home Value 25k to 30k
Home Value 30k to 35k
Home Value 35k to 40k
Home Value 40k to 50k
Home Value 50k to 60k
Home Value 60k to 70k
Home Value 70k to 80k
Home Value 80k to 90k
Home Value 90k to 100k
Home Value 100k to 125k
Home Value 125k to 150k
Home Value 150k to 175k
Home Value 175k to 200k
Home Value 200k to 250k
Home Value 250k to 300k
Home Value 300k to 400k
Home Value 400k to 500k
Home Value 500k to 750k
Home Value 750k to 1000k
Home Value Over $1000000
Median Home Value
Average Home Value
Aggregate Average Home Value
Quarterly Historicals (Puerto Rico not included in earlier qtrs)

STI: Landscape - Lifestyle Segmentation (Puerto Rico not included)
Segmentation Category
Household Population Estimates
Category A - Cr�me de la Cr�me
Category B - Urban Cliff Climbers
Category C - Urban Cliff Dwellers
Category D - Seasoned Urban Dwellers
Category E - Thriving Alone
Category F - Going It Alone
Category G - Struggling Alone
Category H - Single in the Suburbs
Category I - Married in the Suburbs
Category J - Retired in the Suburbs
Category K - Living With Nature
Category L - Working With Nature
Category M - Harlem Gateway
Category N - Espaniola
Category O - Specialties

STI: WorkPlace - Work Place Population Estimates (Puerto Rico not included)
Workplace Establishments
Workplace Employees (FTE)

STI: Spending Patterns - Weekly Per Capita Consumer Expend. (Puerto Rico not included)
Market Basket
Apparel and Related Services
Transportation
Health Care
Entertainment

STI: Colossus
Gross Domestic Product (GDP - in 1,000's)
GDP (Local)
Quarterly Historicals
Economic Viability (Local and National)
Economic Viability (Local)
Quarterly Historicals
Economic Viability Indexed (National)
Quarterly Historicals
Occupational Salaries
Average Salary
Average Salary National
Average Salary Indexed
Occupational Demand
Average Demand
Mortgage-Risk Exposure
Number of mortgages observed
Mortgage-Risk Ratio Under 1.0
Mortgage-Risk Ratio 1.0 to 1.2
Mortgage-Risk Ratio 1.2 to 1.4
Mortgage-Risk Ratio 1.4 to 1.6
Mortgage-Risk Ratio 1.6 to 1.8
Mortgage-Risk Ratio 1.8 to 2.0
Mortgage-Risk Ratio 2.0 to 2.2
Mortgage-Risk Ratio 2.2 to 2.4
Mortgage-Risk Ratio 2.4 to 2.6
Mortgage-Risk Ratio 2.6 to 2.8
Mortgage-Risk Ratio 2.8 to 3.0
Mortgage-Risk Ratio 3.0 to 3.2
Mortgage-Risk Ratio 3.2 to 3.4
Mortgage-Risk Ratio 3.4 to 3.6
Mortgage-Risk Ratio 3.6 to 3.8
Mortgage-Risk Ratio 3.8 to 4.0
Mortgage-Risk Ratio 4.0 to 4.2
Mortgage-Risk Ratio 4.2 to 4.4
Mortgage-Risk Ratio 4.4 to 4.6
Mortgage-Risk Ratio 4.6 to 4.8
Mortgage-Risk Ratio 4.8 to 5.0
Mortgage-Risk Ratio 5.0 & Over
Average Mortgage-Risk

Demographics 5 year Forecast

Population
Population Fcst
Population Fcst - Low Range Parameter
Population Fcst - High Range Parameter
Race
Hispanic Ethnic Group shown separately
Eth White
Eth Black
Eth Asian
Eth Hispanic
Eth Other
Sex
Sex Males
Sex Females
Age
Male
Age Male - Median
Age Male - Average
Aggregate Age Male - Average
Age Male Under 5 years
Age Male Under 1 year
Age Male 1 year
Age Male 2 year
Age Male 3 year
Age Male 4 year
Age Male 5 to 14 years
Age Male 5 year
Age Male 6 year
Age Male 7 year
Age Male 8 year
Age Male 9 year
Age Male 10 year
Age Male 11 year
Age Male 12 year
Age Male 13 year
Age Male 14 to 18 years
Age Male 14 year
Age Male 15 year
Age Male 16 year
Age Male 17 year
Age Male 18 to 22 years
Age Male 18 year
Age Male 19 year
Age Male 20 year
Age Male 21 year
Age Male 22 to 25 years
Age Male 25 to 30 years
Age Male 30 to 35 years
Age Male 35 to 40 years
Age Male 40 to 45 years
Age Male 45 to 50 years
Age Male 50 to 55 years
Age Male 55 to 60 years
Age Male 60 to 65 years
Age Male 65 to 70 years
Age Male 70 to 75 years
Age Male 75 to 80 years
Age Male 80 to 85 years
Age Male 85 years plus
Female
Age Female - Median
Age Female - Average
Aggregate Age Female - Average
Age Female Under 5 years
Age Female Under 1 year
Age Female 1 year
Age Female 2 year
Age Female 3 year
Age Female 4 year
Age Female 5 to 14 years
Age Female 5 year
Age Female 6 year
Age Female 7 year
Age Female 8 year
Age Female 9 year
Age Female 10 year
Age Female 11 year
Age Female 12 year
Age Female 13 year
Age Female 14 to 18 years
Age Female 14 year
Age Female 15 year
Age Female 16 year
Age Female 17 year
Age Female 18 to 22 years
Age Female 18 year
Age Female 19 year
Age Female 20 year
Age Female 21 year
Age Female 22 to 25 years
Age Female 25 to 30 years
Age Female 30 to 35 years
Age Female 35 to 40 years
Age Female 40 to 45 years
Age Female 45 to 50 years
Age Female 50 to 55 years
Age Female 55 to 60 years
Age Female 60 to 65 years
Age Female 65 to 70 years
Age Female 70 to 75 years
Age Female 75 to 80 years
Age Female 80 to 85 years
Age Female 85 years plus
Both
Age Median
Age Average
Aggregate Age Average
Group Qtrs Fcst

Households
Households Fcst
Households Fcst - Low Range Parameter
Households Fcst - High Range Parameter
Population in HH
Persons per HH

Income ($)
Per Household
Inc Under $10,000
Inc 10,000 to 14,999
Inc 15,000 to 19,999
Inc 20,000 to 24,999
Inc 25,000 to 29,999
Inc 30,000 to 34,999
Inc 35,000 to 39,999
Inc 40,000 to 44,999
Inc 45,000 to 49,999
Inc 50,000 to 54,999
Inc 55,000 to 59,999
Inc 60,000 to 64,999
Inc 65,000 to 69,999
Inc 70,000 to 74,999
Inc 75,000 to 79,999
Inc 80,000 to 84,999
Inc 85,000 to 89,999
Inc 90,000 to 94,999
Inc 95,000 to 99,999
Inc 100,000 to 124,999
Inc 125,000 to 149,999
Inc 150,000 to 174,999
Inc 175,000 to 199,999
Inc 200,000 to 249,999
Inc 250,000 to 499,999
Inc Over $500,000
Median Household Income
Average Household Income
Aggregate Average Household Income
By Household by Age of Householder
Householder under 25 years
Less than $10,000
10,000 to 14,999
15,000 to 19,999
20,000 to 24,999
25,000 to 29,999
30,000 to 34,999
35,000 to 39,999
40,000 to 44,999
45,000 to 49,999
50,000 to 59,999
60,000 to 74,999
75,000 to 99,999
100,000 to 124,999
125,000 to 149,999
150,000 to 199,999
$200,000 or more
Median HH Income
Average HH Income
Aggregate Avg HH Income
Householder 25 to 44 years
Less than $10,000
10,000 to 14,999
15,000 to 19,999
20,000 to 24,999
25,000 to 29,999
30,000 to 34,999
35,000 to 39,999
40,000 to 44,999
45,000 to 49,999
50,000 to 59,999
60,000 to 74,999
75,000 to 99,999
100,000 to 124,999
125,000 to 149,999
150,000 to 199,999
$200,000 or more
Median HH Income
Average HH Income
Aggregate Avg HH Income
Householder 45 to 65 years
Less than $10,000
10,000 to 14,999
15,000 to 19,999
20,000 to 24,999
25,000 to 29,999
30,000 to 34,999
35,000 to 39,999
40,000 to 44,999
45,000 to 49,999
50,000 to 59,999
60,000 to 74,999
75,000 to 99,999
100,000 to 124,999
125,000 to 149,999
150,000 to 199,999
200,000 or more
Median HH Income
Average HH Income
Aggregate Avg HH Income
Householder 65 and over years
Less than $10,000
10,000 to 14,999
15,000 to 19,999
20,000 to 24,999
25,000 to 29,999
30,000 to 34,999
35,000 to 39,999
40,000 to 44,999
45,000 to 49,999
50,000 to 59,999
60,000 to 74,999
75,000 to 99,999
100,000 to 124,999
125,000 to 149,999
150,000 to 199,999
$200,000 or more
Median HH Income
Average HH Income
Aggregate Avg HH Income

Demographics 10 year Forecast

Population
Population Fcst
Sex
Sex Males
Sex Females
Age
Male
Age Male - Median
Age Male - Average
Aggregate Age Male - Average
Age Male Under 5 years
Age Male 5 to 14 years
Age Male 14 to 18 years
Age Male 18 to 22 years
Age Male 22 to 25 years
Age Male 25 to 30 years
Age Male 30 to 35 years
Age Male 35 to 40 years
Age Male 40 to 45 years
Age Male 45 to 50 years
Age Male 50 to 55 years
Age Male 55 to 60 years
Age Male 60 to 65 years
Age Male 65 to 70 years
Age Male 70 to 75 years
Age Male 75 to 80 years
Age Male 80 to 85 years
Age Male 85 years plus
Female
Age Female - Median
Age Female - Average
Aggregate Age Female - Average
Age Female Under 5 years
Age Female 5 to 14 years
Age Female 14 to 18 years
Age Female 18 to 22 years
Age Female 22 to 25 years
Age Female 25 to 30 years
Age Female 30 to 35 years
Age Female 35 to 40 years
Age Female 40 to 45 years
Age Female 45 to 50 years
Age Female 50 to 55 years
Age Female 55 to 60 years
Age Female 60 to 65 years
Age Female 65 to 70 years
Age Female 70 to 75 years
Age Female 75 to 80 years
Age Female 80 to 85 years
Age Female 85 years plus
Both
Age Median
Age Average
Aggregate Age Average
Group Qtrs Fcst

Households
Households Fcst
Population in HH
Persons per HH

Demographics 1990 (Census Historical)
(Puerto Rico included for only those data fields underlined)

Population
Population 1990
Group qtrs 1990
Pop Urban 1990
Pop Rural 1990
Ethnicity
Eth White 1990
Eth Black 1990
Eth Asian 1990
Eth Other 1990
Eth Hispanic 1990
Education (Age 25+)
Edu Under 9 1990
Edu 9 to 12 1990
Edu High school 1990
Edu Some college 1990
Edu College 1990
Edu Total Educated 1990
School Enrollment
Edu Enrolled Nursery 1990
Edu Enrolled Elem HS 1990
Edu Enrolled College 1990
Edu Total Enrolled 1990
Households
Households 1990
Occupancy Status
Housing Units 1990
HU Vacant 1990
Occupied 1990
HU Owner occupied 1990
HU Renter occupied 1990
HU Occupied 1990
Housing Value ($)
HU Value under 25k 1990
HU Value 25k to 50k 1990
HU Value 50k to 75k 1990
HU Value 75k to 100k 1990
HU Value 100k to 125k 1990
HU Value 125k to 150k 1990
HU Value 150k to 175k 1990
HU Value 175k to 200k 1990
HU Value 200k to 250k 1990
HU Value 250k to 300k 1990
HU Value 300k plus 1990
HU Value Total Homes 1990
Monthly Rent ($)
HU Rents under 200 1990
HU Rents 200 to 300 1990
HU Rents 300 to 400 1990
HU Rents 400 to 500 1990
HU Rents 500 to 600 1990
HU Rents 600 to 700 1990
HU Rents 700 to 1000 1990
HU Rents 1000 plus 1990
HU Rents Average Rent 1990
HU Rents Total Rents 1990
Units per Structure
HU Units single 1990
HU Units 2 to 9 1990
HU Units over 10 1990
HU Units mobile trailer 1990
HU Units other 1990
Year Structure was Built
HU Built 1939 or earlier 1990
HU Built 1940 to 1950 1990
HU Built 1950 to 1960 1990
HU Built 1960 to 1970 1990
HU Built 1970 to 1980 1990
HU Built 1980 to 1989 1990
HU Built 1989 to 1990 1990
Vehicles per Household
Vehicle None 1990
Vehicle 1 1990
Vehicle 2 1990
Vehicle 3 plus 1990
Employment
By Industry
Ind Agri Mining Const 1990
Ind Manufacturing 1990
Ind Transportation 1990
Ind Communication 1990
Ind Wholesale Retail 1990
Ind Fin Insur Real Estate 1990
Ind Bus Repair services 1990
Ind Personal services 1990
Ind Entertain services 1990
Ind Health services 1990
Ind Educational services 1990
Ind Other Prof services 1990
Ind Public admin 1990
By Occupation
White Collar
Occ Managerial executive 1990
Occ Prof specialty 1990
Occ Technicians 1990
Occ Sales 1990
Occ Admin support 1990
Blue Collar
Occ Service Private HH 1990
Occ Service Protective 1990
Occ Service Other 1990
Occ Farm forest fish 1990
Occ Precision production 1990
Occ Machine operator 1990
Occ Transport matrl move 1990
Occ Laborers 1990
Employed 16 plus 1990
Income ($:1989)
Per Household
Income Under 10k 1989
Income 10k to 20k 1989
Income 20k to 35k 1989
Income 35k to 50k 1989
Income 50k to 75k 1989
Income 75k to 100k 1989
Income 100k to 150k 1989
Income Over 150k 1989
Median HH Income 1989
Average HH Income 1989
Per Capita
Per Capita Income 1989
Travel Time to Work
Work travel Under 5 1990
Work travel 5 to 10 1990
Work travel 10 to 15 1990
Work travel 15 to 20 1990
Work travel 20 to 30 1990
Work travel 30 to 45 1990
Work travel 45 to 60 1990
Work travel 60 plus 1990
Work travel Average time 1990
Transportation Method
Transport Drove alone 1990
Transport Carpooled 1990
Transport Public trans 1990
Transport Motorcycle 1990
Transport Bicycle 1990
Transport Walked 1990
Transport Other means 1990
Work at home 1990
Workers 16 plus 1990

Demographics 2000 - Unadjusted (Census Historical)

Population
Population 100% 2000
Population 2000
Pop Urban 2000
Pop Rural 2000
Group Quarters
Group Qtrs Total 100% 2000
Group Qtrs Total 2000
Group Qtrs Institutionalized 2000
Group Qtrs Correctional 2000
Group Qtrs Nursing Homes 2000
Group Qtrs Other Institutionalized 2000
Group Qtrs Non-institutionalized 2000
Group Qtrs College 2000
Group Qtrs Military 2000
Group Qtrs Other Non-institutionalized 2000
Sex
Sex Male 2000
Sex Female 2000
Ethnicity
Includes Hispanic
Eth White 2000
Eth Black 2000
Eth Asian 2000
Eth Other 2000
Eth Hawaiian 2000
Eth American Indian and Native Alaskan 2000
Eth Some Other Race 2000
Eth Multi-Race 2000
Hispanic shown separately
Eth White 2000
Eth Black 2000
Eth Asian 2000
Eth Hispanic 2000
Eth Other 2000
Eth Hawaiian 2000
Eth American Indian and Native Alaskan 2000
Eth Some Other Race 2000
Eth Multi-Race 2000

Age
Age Median 2000
Aggregate Age Median 2000
Age Average 2000
Aggregate Age Average 2000
Age Under 5 2000
Age 5 to 14 2000
Age 14 to 18 2000
Age 18 to 22 2000
Age 22 to 25 2000
Age 25 to 30 2000
Age 30 to 35 2000
Age 35 to 40 2000
Age 40 to 45 2000
Age 45 to 50 2000
Age 50 to 55 2000
Age 55 to 60 2000
Age 60 to 65 2000
Age 65 to 75 2000
Age 75 plus 2000
Education (Age 25+)
Edu Total Educated 2000
Edu Under 9 2000
Edu 9 to 12 2000
Edu High school 2000
Edu Some college 2000
Edu College 2000
Edu Associate 2000
Edu Bachelor 2000
Edu Advance degree 2000
School Enrollment
Edu Enrolled Nursery 2000
Edu Enrolled Elementary 2000
Edu Enrolled High School 2000
Edu Enrolled College 2000
Edu Total Enrolled 2000
Households
Households 100% 2000
Households 2000
HH One person households 2000
HH Family households 2000
HH Married Householder 2000
HH Male householder 2000
HH Female householder 2000
HH Non family households 2000
Language spoken in household
English 2000
Spanish 2000
European 2000
Asian 2000
Other 2000
Household Types
HH 1 person
HH 2 person
HH 3 person
HH 4 person
HH 5 person
HH 6 person
HH 7 or more
Population in HH 2000
Persons per HH 2000
Housing Units 2000 H001001
Occupancy Status
HU Vacant 2000
VA For Rent 2000
VA For Sale 2000
VA Rented or Sold, but not yet occupied 2000
VA Seasonal 2000
VA Migrant 2000
VA Other 2000
Occupied 2000
HU Owner occupied 2000
HU Renter occupied 2000
HU Occupied 2000
Housing Value ($)
HU Value under 70k 2000
HU Value 70k to 80k 2000
HU Value 80k to 90k 2000
HU Value 90k to 100k 2000
HU Value 100k to 125k 2000
HU Value 125k to 150k 2000
HU Value 150k to 175k 2000
HU Value 175k to 200k 2000
HU Value 200k to 300k 2000
HU Value 300k to 400k 2000
HU Value 400k to 500k 2000
HU Value 500k plus 2000
HU Value Median Value 2000
HU Value Aggregate Median Value 2000
HU Value Average Value 2000
HU Value Aggregate Average Value 2000
Monthly Rent ($)
HU Rents under 200 2000
HU Rents 200 to 300 2000
HU Rents 300 to 400 2000
HU Rents 400 to 500 2000
HU Rents 500 to 600 2000
HU Rents 600 to 700 2000
HU Rents 700 to 800 2000
HU Rents 800 to 900 2000
HU Rents 900 to 1000 2000
HU Rents 1000 plus 2000
HU Rents Median Rent 2000
HU Rents Aggregate Median Rent 2000
HU Rents Average Rent 2000
HU Rents Aggregate Average Rent 2000
HU Rents Total Rents 2000
Units per Structure
HU Units single 2000
HU Units 2 to 9 2000
HU Units over 10 2000
HU Units mobile trailer 2000
HU Units other 2000
Rooms per Unit
1 Room 2000
2 Rooms 2000
3 Rooms 2000
4 Rooms 2000
5 Rooms 2000
6 Rooms 2000
7 Rooms 2000
8 Rooms 2000
9 Plus Rooms 2000
Aggregate Median Number of Rooms 2000
Median Number of Rooms 2000
Aggregate Number of Rooms 2000
Average Number of Rooms 2000
Year Structure was Built
HU Built 1939 or earlier 2000
HU Built 1940 to 1950 2000
HU Built 1950 to 1960 2000
HU Built 1960 to 1970 2000
HU Built 1970 to 1980 2000
HU Built 1980 to 1990 2000
HU Built 1990 to 2000 2000
Length of Residency
Owner Occupied 2000
1999 to 2000 2000
1995 to 1998 2000
1990 to 1994 2000
1980 to 1989 2000
1970 to 1979 2000
1969 or Earlier 2000
Renter Occ 2000
1999 to 2000 2000
1995 to 1998 2000
1990 to 1994 2000
1980 to 1989 2000
1970 to 1979 2000
1969 or Earlier 2000
Vehicles per Household
Vehicle None 2000
Vehicle 1 2000
Vehicle 2 2000
Vehicle 3 plus 2000
Aggregate Number of Vehicles 2000
Average Number of Vehicles 2000
Employment
By Industry
Ind Agri Mining Const 2000
Ind Manufacturing 2000
Ind Transportation 2000
Ind Information 2000
Ind Wholesale Retail 2000
Ind Fin Insur Real Estate 2000
Ind Professional Services 2000
Ind Management Services 2000
Ind Admin_Waste Services 2000
Ind Educational services 2000
Ind Entertain services 2000
Ind Other Prof services 2000
Ind Public admin 2000
By Occupation
White Collar
Occ Managerial executive 2000
Occ Prof specialty 2000
Occ Healthcare support 2000
Occ Sales 2000
Occ Office Admin 2000
Blue Collar
Occ Protective 2000
Occ Food Preparation Serving 2000
Occ Bldg Maintenance & Cleaning 2000
Occ Personal Care 2000
Occ Farming, Fishing, & Forestry 2000
Occ Production Transportation 2000
Occ Construction 2000
Work Force
Work Force Total 2000
In Labor Force 2000
In Armed Forces 2000
Civilian 2000
Employed 2000
Unemployed 2000
Not In Labor Force 2000
Employed 16 plus 2000
Income ($:1999)
Per Household
Income Under 20k 1999
Income 20k to 30k 1999
Income 30k to 40k 1999
Income 40k to 50k 1999
Income 50k to 75k 1999
Income 75k to 100k 1999
Income 100k to 125k 1999
Income 125k to 150k 1999
Income 150k to 200k 1999
Income 200k plus 1999
Median HH Income 1999
Aggregate Median HH income 1999
Average HH Income 1999
Aggregate HH income 1999
Types of Income
Earnings
HH Earnings 1999
Aggregate Earnings 1999
Average Earnings 1999
Wages and Salaries
HH Wage Salary 1999
Aggregate Wage Salary 1999
Average Wage Salary 1999
Self-Employment Income
HH Self-Employment Income 1999
Aggregate Self-Employment Income 1999
Average Self-Employment Income 1999
Interest, Dividends, and Rents
HH Interest . 1999
Aggregate Interest . 1999
Average Interest .1999
Social Security Income
HH Social Security Income 1999
Aggregate Social Security Income 1999
Average Social Security Income 1999
Supplemental Social Security
HH Supplemental SS 1999
Aggregate Supplemental SS 1999
Average Supplemental SS 1999
Public Assistance Income
HH Public Assistance 1999
Aggregate Public Assistance 1999
Average Public Assistance 1999
Retirement Income
HH Retirement Income 1999
Aggregate Retirement Income 1999
Average Retirement Income 1999
Other Income
HH Other Income 1999
Aggregate Other Income 1999
Average Other Income 1999
Family Income
Aggregate Median Family Income 1999
Median Family Income 1999
Aggregate Family Income 1999
Average Family Income 1999
Non-Family Income
Aggregate Median Non-Family Income 1999
Median Non-Family Income 1999
Aggregate Non-Family Income 1999
Average Non-Family Income 1999
Per Capita
Per capita Income 1999
Aggregate per cap income 1999
Travel Time to Work
Work travel Under 5 2000
Work travel 5 to 10 2000
Work travel 10 to 15 2000
Work travel 15 to 20 2000
Work travel 20 to 30 2000
Work travel 30 to 45 2000
Work travel 45 to 60 2000
Work travel 60 plus 2000
Work travel average time 2000
Aggregate Work travel time 2000
Transportation Method
Transport Drove alone 2000
Transport Carpooled 2000
Transport Public trans 2000
Transport Motorcycle 2000
Transport Bicycle 2000
Transport Walked 2000
Transport Other means 2000
Work at home 2000
Workers 16 plus 2000

Announcements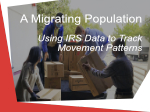 A Migrating Population - Using IRS Data to Track Movement Patterns
Check out the maps now!
Chat with us for more info
---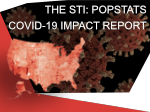 The PopStats™ COVID-19 Impact Report:
Available Now!
Chat with us for more info
---