Tech Series
Discover Innovative Ways to Expand Market Research into Unexpected Territory
Our Technical White Paper series shares in-depth technical concepts that can advance market research in a variety of new directions. Current topics include the following:
True Micromarketing with Desktop Mapping: Gain a Power Tool for Customer-Focused Decision Making
This white paper explains what companies need to know to fully understand the marketing potential of desktop mapping, the positive impact it can have on their businesses, and how to bring it onboard as part of their ongoing marketing program.
What are the Real Growth Trends in Your Markets and Potential Markets?
As every market-focused company knows, all market growth is not created equal. This white paper explains why knowing a specific market's precise historical growth trend is a powerful way to make the most profitable decisions on future investments, reduce risks, and gain a powerful competitive advantage.
What, No Comps?
Major problems arise not from what comps measure, but from what they can't measure — namely, overall sales of a retail corporation, customer loyalty at multiple locations, earnings, and a retailer's margins. This document explores how to add demographics to boost the value of store comps.
Announcements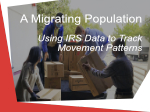 A Migrating Population - Using IRS Data to Track Movement Patterns
Check out the maps now!
Chat with us for more info
---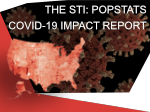 The PopStats™ COVID-19 Impact Report:
Available Now!
Chat with us for more info
---